Indulge in Opulence
Experience the perfect fusion of fashion and art with our meticulously crafted collection. Discover the beauty in every detail.
SYLVIA DRESS
Featuring a stunning floral macro embroidery and lined with opulent silk, it's a piece that exudes luxury.
Collapsible content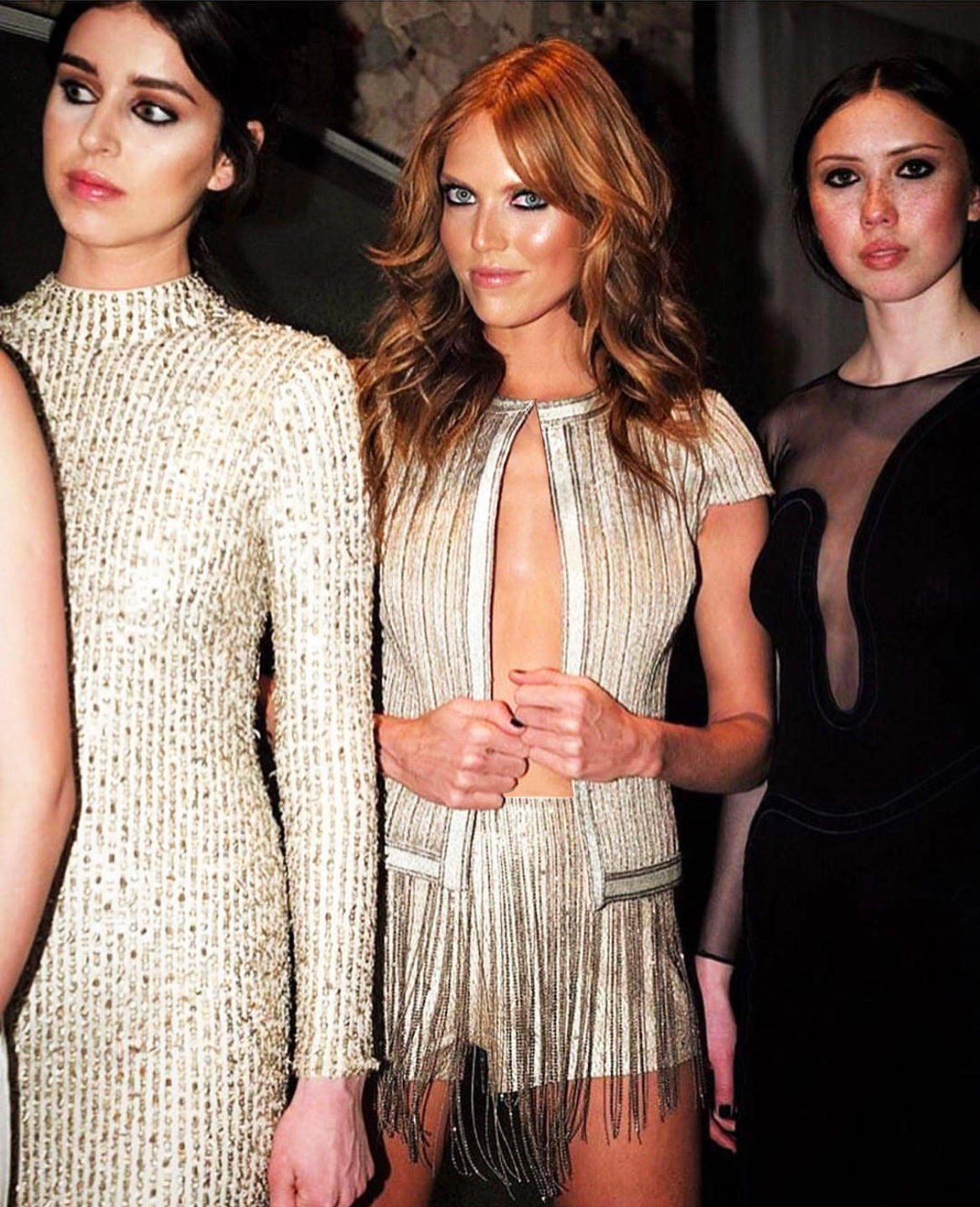 WHAT'S THE HAPS

Say hello to Breejette, this month's muse from the latest campaign in Joshua Tree.

This French speaking gallerist turned model is re-defining what it means to be a 'slashie'.

In case you missed it, a slashie is a multi-hyphenate, someone with a portfolio career, i.e. a side hustle!
Despite her hectic schedule, we were fortunate enough to have a Q&A session to learn more about her fashion sense, the secrets behind her youthful appearance and of course, her favourite Gomez-Gracia piece.

Q: Describe your personal style?

A: I'm drawn to timeless and classic looks. I like the idea of moving through seasons without thinking much about trends. I believe every day is special enough to wear the best thing you own that makes you shine brighter than ever. Everyday should be a celebration.

Q: We've heard that you've only recently gotten into modelling, what else do you do?

A: This is recent in my life. I work in fine art as an assistant gallery director in Los Angeles, and have an affinity for creative outlets. I collaborate with emerging and established artists, and handle digital marketing for art exhibitions. The art world is always moving and changing, which I love about my job.

Q: The shoot took place over a couple of days giving you time to play with the styles and the back drop. What was your favourite look, why, and how did you feel wearing it?

A: My absolute favourite look was the Camisole dress. It is so delicate yet strong and confident. The way it fit felt so personable, I felt like I was ready for the night of my life.Q: What's it like working with the photographer, Yves Bright?

A: Working with Yves was a total dream. He is extremely selective on his exposures, he's not one of those photographers who shoots thousands of photos, he waits for the perfect moment. When you work with him, everything feels very natural.

Q: Your photo's are flawless! What's your beauty regime?

A: This is so sweet, thank you. Firstly, I think hydration, mindful nutrition and health come first. I always feel my best when I am taking care of my body and mind. I am also very into natural and calming skincare. I swear by simple, clean ingredients, and if you can get your hands on it, French skincare has always been there for me!

Remember to check back next month for the December spotlight on photographer, model, and pro-surfer Yves Bright!

 
SUSTAINABILITY

We create clothes to last. Our classic pieces are of the highest quality and outlive trends. We design playful, elegant fashion that you will fall in love with. 

Love lasts and our hope is that your love of our pieces will make them forever staples in your wardrobe. The combination of our handcrafted, tailor-made service and timeless designs will extend the lifetime of your purchases, making them generational pieces. Pass them on to your children and not only give them a second life but also save them from the death sentence of the landfill pile.We collaborate with our global partners and local British artisan to create garments with beautiful, high-quality materials you can feel good about wearing. Our ISO 9000 certified partner in India specializes in embroidered fabrics with incredible custom detailing. This certification ensures impeccable quality assurance with importance placed on quality, not mass production, with a focus on producing fewer pieces that are  of the best quality available, by a knowledgeable and cared for staff. In addition to the expert craftsmanship in India, we also work with local small businesses located in the UK. We value our relationship with our suppliers, and many offer us exclusive, luxury fabrics that you will find nowhere else.When it comes to materials, we only purchase what we need, eliminating excess stock. We prioritize sourcing as much as we can domestically to reduce our carbon footprint. Additionally, any leftover textiles, are up cycled by being reused in our toiling process, or we sell on our online shop, allowing for someone else to create something beautiful of their own.We are one of the few e-commerce brands to offset 100% of its carbon emissions from shipping. We are able to accomplish this through our partnership with EcoCart. We have partnered with EcoCart to benefit the Honduras Cookstoves Project, which helps save the planet by reducing carbon dioxide emissions, while improving the lives of Honduran families by ridding their homes of smoke and helping them save money and time. Learn more here. 

MIR (Mission International Rescue) Charities in Santo Domingo is a non-profit organization we have collaborated with. MIR provides a large range of social services uplifting underprivileged women, youth, and children of La Romana and the eastern region of the Dominican Republic. 

Other charitable organizations we've partnered with in the past include the American Heart Association, Alzheimer's Association, and SHUZZ, a non-profit foundation providing new shoes to children in poverty.We believe in challenging the norms of the fashion industry work culture and creating a lower stress work environment, prioritising the respect and value of every member of our team, partners, and suppliers. We are changing the speed of the industry and the culture surrounding it by implementing a slower ethos. By designing and releasing fewer, but more thought-out collections, we ensure they are exquisitely perfected without compromising our core values. In and outside of our atelier we are committed to celebrating and uplifting everyone who makes the Gomez-Gracia brand what it is today.
POINTS TO SHOP WITH

HOW DOES IT WORK?

 

Earn more Points for different actions, and turn those Points into awesome rewards!
WORK WITH US

 

Are you... sociable, stylish, and well-connected?

Do you want to make the most of your connections and earn money while doing it? Then you might be a perfect fit. Join our selective network and become a part of our exciting opportunity to earn money and complimentary clothing while having fun.

We value influential individuals who are detail-oriented and adore couture! As a host, you'll have the opportunity to show your friends our unique and versatile pieces that offer a one-of-a-kind addition to any wardrobe. Spend the day playing dress up over champagne with other women who also want to look fabulous and feel empowered.

Earn commission on sales generated from your trunk show, receive shopping credit towards your own Gomez-Gracia purchases and be rewarded with complimentary clothing.

Join our exclusive network today and start earning rewards for your fashion-forward influence. Contact us via email to learn more and get started.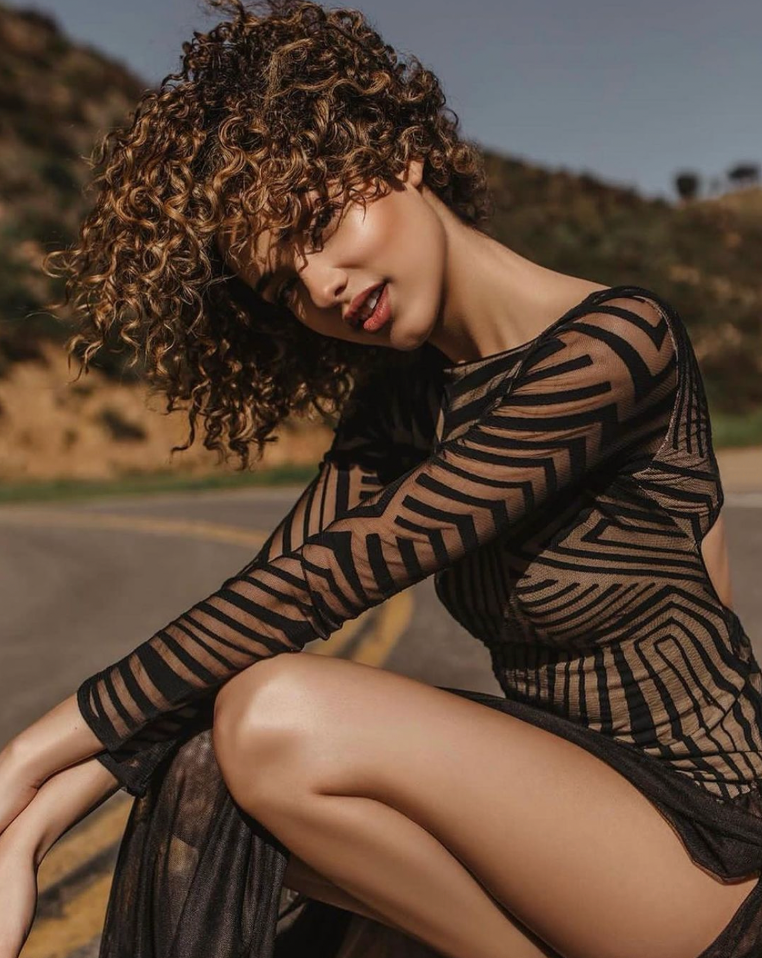 It's just an Illusion!
Shop our exclusive collection of skimming and flattering silhouettes in this limited edition fabric.
SHOP
Regular price

£1,595.00 GBP

Regular price

Sale price

£1,595.00 GBP

Unit price

per

Regular price

£395.00 GBP

Regular price

£720.00 GBP

Sale price

£395.00 GBP

Unit price

per

Regular price

£795.00 GBP

Regular price

£715.00 GBP

Sale price

£795.00 GBP

Unit price

per